"Based on talks with actual engineers that work at Ford and GM. These two companies have actively discouraged any improvements in fuel efficiencies. Engineers would be threatened if they were caught tinkering with the computer systems or searching for ways to make the car engines run more efficiently."

We could already be driving much more fuel efficient vehicles!

There have been many, potentially, very valuable inventions that have been killed by the long arms of the oil companies if the invention threatened their profits. Our goal is to tell you about the best of those, then and now.
A few, past and present
Less than 10 Gb/yr of oil were discovered each year between 2002-2007.

Worldwatch Institute, 2005, observes that oil production is in decline in 33 of the 48 largest oil-producing countries.

On Feb. 18, 2010, the US Joint Forces Command issued its Joint Operating Environment (JOE) which warned that " By 2012, surplus oil production capacity could entirely disappear, and as early as 2015, the shortfall in output could reach nearly 10 MBD" (p. 29). A review of the 2010 JOE (with link to the original) is available here: http://www.energybulletin.net/node/52029

Also in March we had the chief scientist for the UK quoted as saying, "We're talking supply not meeting demand in 2014-2015": http://www.telegraph.co.uk/finance/newsbysector/energy/oilandgas/7500669...

In April 2010 the Guardian (UK) cited the US JOE report and raised an interesting question: why are warnings over near-term oil supply (in the 2012- 2015 time-frame) being issued by the US Department of Defense, while the civilian Department of Energy has issued no such warning? http://www.guardian.co.uk/business/2010/apr/11/peak-oil-production-suppl...

What will the trucks, ships, & planes that deliver food, goods and services, that we have to pay for, be using for fuel - that we all end up paying for?! Who cares how high the price if there is not enough to go around? Already Atlanta and Nashville have seen shortages and long lines! Their same panic will occur more and more, tomorrow after tomorrow as the supply fails if we don't terminate our addiction to oil.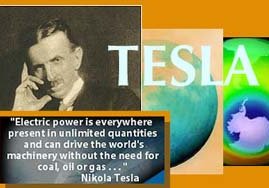 At less than $4/gal businesses are already closing, airlines are cutting back, others have stopped hiring, we did not need surveys to tell us that the average family wouldn't travel on vacations as far as they used to - they don't even travel about town as much as they used to!
Only the very rich have gotten richer, (see "400 richest Americans` incomes doubled under Bush" )

"World oil consumption continues to grow despite 7 consecutive years of rising prices. Preliminary data indicate that world oil consumption during the first half of 2008 rose by roughly 520,000 bbl/d compared with year-earlier levels. Compared to year-ago levels, this increase reflects a 170,000-bbl/d gain in the first quarter, followed by an 870,000-bbl/d increase in the second quarter. A 760,000-bbl/d decline in consumption in OECD countries during the first half of 2008, mainly concentrated in the United States, was more than offset by a 1.3-million-bbl/d increase in consumption in non-OECD nations led by China and the Middle East."


"Who is to blame for high gas prices?"

heavy, gas-guzzling SUV's were getting a BIG tax break:

As part of Bush's "Oil" Admniistration, "Bush's Energy Secretary, Spencer Abraham, led the administration's effort to scuttle fuel-economy standards, allow SUVs to escape fuel-efficiency minimums and create obscene tax incentives for Americans to buy the largest gas guzzlers."
(Americans are not so demanding of some right to drive big vehicles as they have been manipulated, by the current "oil" administration, into buying them.)


Oil refineries were making operating profits in the

$1/gallon

range in May 2007.

NY Times, JAD MOUAWAD, May 14, 2008



Some consumer advocates say they are deeply suspicious about the behavior of refiners who are sharply cutting production at a time of record gasoline prices.

Bush turned down repeated requests by consumer groups for the Federal Trade Commission to investigate price gouging by oil and gas companies, despite a March 2001 FTC finding that companies hoarded gasoline to drive up prices and boost profits, costing consumers billions of dollars.
Robert F.Kennedy Jr., 2004

It is now known that California's energy crisis was largely engineered by Enron. After one meeting with Enron CEO Kenneth Lay, Cheney dismissed California Gov. Gray Davis' request to cap the state's energy prices. That denial would enrich Enron and nearly bankrupt California. According to the New York Times, Cheney's energy task-force staff circulated a memo that suggested "utilizing" the crisis to justify expanded oil and gas drilling. President Bush and others would cite the engineered California crisis to call for drilling in the Arctic National Wildlife Refuge. more

There is no scientific debate in which the White House has cooked the books more than that of global warming. In the past two years the Bush administration has altered, suppressed or attempted to discredit close to a dozen major reports on the subject. These include a ten-year peer-reviewed study by the International Panel on Climate Change, commissioned by the president's father in 1993 in his own efforts to dodge what was already a virtual scientific consensus blaming industrial emissions for global warming.

After disavowing the Kyoto Protocol, the Bush administration commissioned the federal government's National Academy of Sciences to find holes in the IPCC analysis. But this ploy backfired. The NAS not only confirmed the existence of global warming and its connection to industrial greenhouse gases, it also predicted that the effects of climate change would be worse than previously believed, estimating that global temperatures will rise between 2.5 and 10.4 degrees by 2100.

A May 2002 report by scientists from the EPA, NASA and the National Oceanic and Atmospheric Administration, approved by Bush appointees at the Council on Environmental Quality and submitted to the United Nations by the U.S., predicted similarly catastrophic impacts. When confronted with the findings, Bush dismissed it with his smirking condemnation: "I've read the report put out by the bureaucracy. . . ."

The Bush administration now plans to contract out thousands of environmental-science jobs to compliant industry consultants already in the habit of massaging data to support corporate profit-taking, effectively making federal science an arm of Karl Rove's political machine. The very ideologues who derided Bill Clinton as a liar have institutionalized dishonesty and made it the reigning culture of America's federal agencies.
from the inside:

Jeremy Symons, who represented the Environmental Protection Agency on Vice President Cheney's energy task force, described the Bush administration's "carefully orchestrated policy of delay":

"It's a charade... They have a single-minded determination to do nothing -- while making it look like they are doing something."
No. 159 - July 2005


Threats of Peak Oil to the Global Food Supply
A paper presented at the FEASTA Conference, "What Will We Eat as the Oil Runs Out?",
June 23-25, 2005, Dublin Ireland

The scale of our dependency on fossil fuels has grown to enormous proportions.

Trucks move most of the world's food, even though trucking is ten times more energy-intensive than moving food by train or barge. Refrigerated jets move a small but growing proportion of food, almost entirely to wealthy industrial nations, at 60 times the energy cost of sea transport.

But the single most telling gauge of our dependency is the size of the global population. Without fossil fuels, the stupendous growth in human numbers that has occurred over the past century would have been impossible.

Grain production per capita: A total of 2,029 million tons of grain were produced globally in 2004; this was a record in absolute numbers. But for the past two decades population has grown faster than grain production, so there is actually less available on a per-head basis. In addition, grain stocks are being drawn down: According to Lester Brown of the Earth Policy Institute, "in each of the last four . . . years production fell short of consumption. The shortfalls of nearly 100 million tons in 2002 and again in 2003 were the largest on record." 3 This trend suggests that the strategy of boosting food production by the use of fossil fuels is already yielding diminishing returns.

Global climate: This is being increasingly destabilized as a result of the famous greenhouse effect, resulting in problems for farmers that are relatively minor now but that are likely to grow to catastrophic proportions within the next decade or two. Global warming is now almost universally acknowledged as resulting from CO2 emissions from the burning of fossil fuels.

Available fresh water: In the US, 85 percent of fresh water use goes toward agricultural production, requiring the drawing down of ancient aquifers at far above their recharge rates. Globally, as water tables fall, ever more powerful pumps must be used to lift irrigation water, requiring ever more energy usage. By 2020, according to the Worldwatch Institute and the UN, virtually every country will face shortages of fresh water.

The effectiveness of pesticides and herbicides: In the US, over the past two decades pesticide use has increased 33-fold, yet, each year a greater amount of crops is lost to pests, which are evolving immunities faster than chemists can invent new poisons. Like falling grain production per capita, this trend suggests a declining return from injecting the process of agricultural production with still more fossil fuels.

http://321energy.com/editorials/heinberg/heinberg091605.html
2005: "By the end of 2006 there will be no unused production capacity."

Oil depletion and the economy
The global economy has linked its fate to oil to such a degree that in the event of supply disruptions, sharp oil price rises would ensure a severe economic recession. Although efficiency gains and the economic trend from manufacturing towards service industries have resulted in a significantly lower oil consumption per unit of Gross Domestic Product (GDP), a hard landing would spell the end of globalisation and consumerism, leaving us to obtain most necessities from within our locality. Economic fallout coupled with the logistical difficulties in getting to work would result in job losses.

Food supply issues
Central to the understanding of oil issues and their potential impact on food production is the concept of "food miles", essentially the distance food has travelled to arrive on a plate. While the current globalisation-driven trend is towards increasing food miles, this is oil-intensive and contributes unnecessarily to global warming; we need to be looking in the opposite direction towards localisation of our food requirements.

Roughly speaking, in developed countries, about 10 calories of hydrocarbon energy is required to produce one calorie of food energy at the point of purchase. Obviously, these figures vary enormously, and a meat diet is far more energy-intensive than a vegetarian one. Being highly unsustainable, such inefficiencies will have to change, either through new approaches to agriculture, technological innovation or a fossil fuel crisis.


In the US, the average piece of food is transported almost 1,500 miles before it gets to your plate. In Canada, the average piece of food is transported 5,000 miles from where it is produced to where it is consumed.


Fuel scarcity would increase food prices, signify an imminent shift away from farm chemical use, and strongly encourage a shift towards labour-intensive decentralised food production. Home gardening would become more attractive, as would permaculture and the use of low-input perennial crops such as those researched for many years by Wes Jackson of The Land Institute in Kansas.

by Martin Oliver: Peak Oil - addressing the end of the fossil fuel era
from www.wellbeing.com.au/natural_health_articles?cid=7168&pid=146622
WellBeing magazine, July 2005, Issue, 100 Page, 46;
the series of events
More Oil Refineries?
Not if they are unwilling to protect human health!
Posted: March 31, 2006
by: Winona LaDuke
There haven't been any new oil refineries built in the United States for the past 30 years (1976; and some [smaller ones] have closed), for some pretty good reasons. First, the United States doesn't have that much oil; it imports 60 percent of its fuel. Then there are the vast environmental problems with oil refineries.
According to the Environmental Protection Agency's profiles of the refining industry, the average refinery generates more than 10,000 gallons of waste a day; and the industry in total releases and transfers more than 600 toxic chemicals, as well as generating significant toxic wastes. Among the list of chemicals are many associated with chronic illnesses, leukemia, neuro-toxicity and reproductive toxicity. In 1995, the EPA estimated that 4.5 million individuals living within 30 miles of oil refineries were exposed to benzene at concentrations that posed cancer risks 180 times higher than the acceptable risk level. Oil refineries today also emit up to 35 million pounds of methane, a potent greenhouse gas that has a global warming potential of 2l times that of carbon dioxide.
from: www.indiancountry.com/content.cfm?id=1096412739
They can build "clean" refineries
but, the record shows that they won't:
US: Chevron donates to Schwarzenegger, gets removal of restrictions on oil refineries in California
by Tom Chorneau, Associated Press
Friday, September 03, 2004 - SACRAMENTO