updated 04-02-2012
Apr 2, 2012
HOUSTON, TX–(Marketwire -04/02/12)- Ronn Motor Company (Pinksheets: RNNMD.PK – News) has now changed its name, effective today, to VydroTech, Inc and announces a one-for-seven reverse stock split. …

"VydroTech was selected because we desire to be a visionary hydrogen technology company," said David McGee, CEO of VydroTech, Inc. …

Given the pressures of the price of fuel and the demand by the public and the government to lower emissions, the company positioned itself to focus on addressing these immediate fuel consumption and emission issues rather than building exotic supercars. Mr. McGee further stated, "Our products are focused on delivering results for three distinct operating platforms — large over the road diesel trucks (e.g., trucks like 18-wheelers); barges, tugboats and launches that operate within coastal waterways; and large land-based diesel generators. Our future clients will have one or two of the following distinct needs: (1) a need to reduce their diesel fuel costs by 10% – 20% and / or (2) a need to reduce their harmful gas emissions and become more compliant with existing and future stringent emission standards set by governmental agencies."
March 13, 2012
Ronn Motor Company, Houston Texas Announces a New Sales Agreement With Roadhouse Transportation Based on a Successful Pilot Program
HOUSTON, TX — (Marketwire) — 03/13/12 — Ronn Motor Company (PINKSHEETS: RNNM) announces the results from its pilot program for H2Go Hydrogen Fuel Injection System and a Sales Agreement with Roadhouse Transportation.

Ronn Motor Company announced today that during its pilot program with Roadhouse Transportation it showed that performance significantly exceeded expectations with its proprietary H2Go Hydrogen Fuel Injection System. During the pilot program, numerous tests were conducted and logged for both emissions and diesel fuel consumption. The data concluded that during this two-week period, miles per gallon averaged 7.385 with a range of 6.874 – 7.896 without the H2Go unit and 9.701 with a range of 8.587 – 10.815 with the H2Go unit installed and fully functional. . . . These results led to Roadhouse Transportation's decision to buy the installed H2Go unit and begin discussions with our company to purchase additional units for their existing coach line. . . .
Ronn Motor Co. Appoints R J Pipkin to Board
March 27, 2012

Ronn Motor Company announced today that it has elected Mr. Pipkin to serve on its Board of Directors. . . .

"The Ronn Motor Company has been through some very interesting times over the past four years and I've been supporting the team as the company developed the H2Go unit technology," said R J (Randy) Pipkin, President of HSB Permian, LLC. "Given the new focus and leadership of the company, I am extremely excited to join the Board and provide my input and experience to help guide the company going forward." . . .
Tuesday, 01 March 2011
Ronn Motor Company Enters Into a Commercial Lease Agreement With the Marble Falls Economic Development Corporation
MARBLE FALLS, TX — (Marketwire) Ronn Motor Company, Inc. (PINKSHEETS: RNNM) announced today that it has entered into a Commercial Lease Agreement with the Marble Falls Economic Development Corporation for the building located at 1707 Colt Circle in Marble Falls, Burnet County Texas. The 76,000 square foot facility contains a 3,500 square foot showroom designed to display the "Scorpion" and new products. The Lease provides a three year term, effective March 1, 2011.
Sept. 1, 2010
Ronn Motors' Scorpion Eco-Exotic Super Car With H2GO(R) Poised to Fill the Gap Left by Tesla
Aug 21, 2010 Ronn Motors' Scorpion poised to zap the market like Tesla
Thursday, 21 January 2010
MARBLE FALLS, TX–(Marketwire) – Ronn Motor Company, Inc. (PINKSHEETS: RNNM) announced today that they have received the first purchase order for the manufacture and delivery of the Scorpion HX eco-exotic supercar, from Eco Luxury Motorsports , the newly formed subsidiary of Angeltouch Petroleum & Refining, Inc.
After announcing the award of the exclusive territorial rights to distribute the Scorpion supercar in Florida and Georgia, Ronn Motor Company has received its first order for 10 units from Eco Luxury Motorsports. Each car is expected to carry a retail price of $250,000, plus additional amounts for any special customization ordered by the customer. This will represent potentially $2,000,000 of new revenue to Ronn Motors. The cars will be distributed to purchasers in the Miami/Ft. Lauderdale, FL and Atlanta, GA markets. The first of the newly manufactured units is expected to be delivered in third quarter of 2010, shortly after the commencement of full scale production in Ronn Motor's new 80,000 square foot manufacturing facility in Marble Falls, Texas, the result of a unique public-private partnership between Ronn Motors and the Economic Development Corporation for the City of Marble Falls, Texas.

Nov. 3rd, 2009
up to 200 mph and will get 40 miles to the gallon
"Unlike with a hydrogen fuel cell car, the Scorpion's, hydrogen on demand, system won't require a high-pressure hydrogen storage tank. Nor will a driver need to find and fill up at a hydrogen fueling station. However, the hybrid, gas and hydrogen system, will only increase fuel mileage between 20% to 40% while reducing CO2 emissions to nearly zero."
"Electricity from the Scorpion's alternator sends an electric charge through the water in a storage tank, fracturing molecules and releasing hydrogen, which is injected into the motor, explained Ronn Maxwell, CEO of Ronn Motor in Horseshoe Bay, Texas."
A few exotic sports cars won't, by themselves, do much for the environment, but putting the same technology on hundreds of big, long-haul, diesel trucks will, and RONN Motors is doing that as well:
---
Tuesday, 03 November 2009
Results Show Consistent 22% Mileage Improvement
AUSTIN, TX–(Marketwire) – Ronn Motor Company (PINKSHEETS: RNNM) announced today that the results for the over-the-road field trials have been finalized for the big-rig, diesel powered Volvo fleet trucks.
With more than 100,000 miles of on-road field trials completed, operating under various vehicle load factors and diverse driving conditions, H2GO has once again proven its durability and functionality on late model, big-rig Volvo fleet trucks. The H2GO systems have been functioning as anticipated, delivering anywhere from 18% to 40% reduction in CO2 gases, as well as an equally impressive mileage improvement. Throughout the duration of this field trial, H2GO has been consistent, providing an overall 22% average improvement.
Volvo, the second largest producer of heavy trucks and transport solutions, is a popular choice among large fleet owners in more than 140 countries. Fleet owners with Volvo trucks can now realize a speedy ROI with an H2GO retrofit that will significantly reduce fuel costs and engine maintenance costs. As well, H2GO is a sustainable, eco-friendly, aftermarket technology that will allow these fleet owners to meet and exceed impending government emission regulations without costly upgrades to their existing trucks.
Damon Kuhn, Ronn Motor Company COO, stated, "H2GO has proven itself again, demonstrating impressive results on large, late model Volvo trucks that are right in line with our expectations, based on months and months of extensive research, development and dyno testing. We expect a number of fleet owners will soon begin retrofitting their trucks with H2GO systems now that limited production has been announced by Frigette."
03/19/09
AUSTIN, TX (Marketwire): Ronn Motor Company, Inc. announced today that it has been invited to showcase the H2GO(TM) powered Scorpion(TM) at the April 2009 Top Marque Monaco' in Monte Carlo. The Top Marque Monaco' is the world's most exclusive auto show. It is the only supercar show in the world featuring an elite group of automotive producers whose marques are recognized the world over for their luxury, speed and rarity.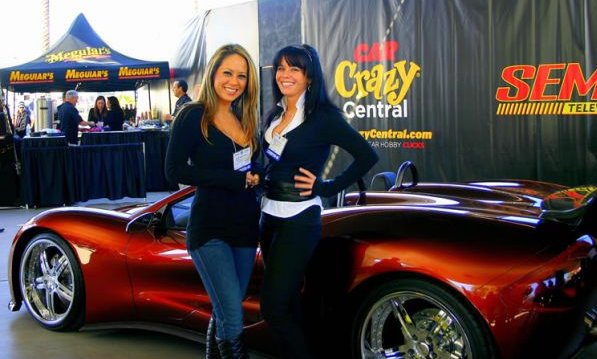 03/11/09

Governor Schwarzenegger


Test Drives Ronn Motor's Hydrogen Assisted Scorpion(TM) Supercar

AUSTIN, TX — (Marketwire) — 03/11/09 — On Tuesday, March 10, 2009, California Governor Arnold Schwarzenegger test drove Ronn Motor Company's (PINKSHEETS: RNNM) acclaimed Scorpion(TM), a hydrogen assisted eco-exotic sports car capable of hitting 40 miles per gallon and 200 miles per hour. The test drive with Ronn Motor's founder and CEO Ronn Maxwell in the passenger seat, came after Schwarzenegger read a recent article in Men's Journal which proclaimed the Scorpion(TM) as "God's Own Supercar."
Ronn Motor Company, Inc.
Ronn Motor Company, Inc. is a design and manufacturing company focused on the leading edge engineering of environmentally friendly, finely built premium automobiles and technology. These systems include Hydrogen Fuel, Fuel cells, and Plug in-electrics. These features, coupled with RMC's core values of a strong sense of ethics, environmental sensitivity and premium quality, positions the Company as one of the new leaders in an automotive industry transitioning toward fuel efficiency.
RJ Pipkin Company, LTD

Thursday, 30 July 2009

AUSTIN, TX–(Marketwire – July 30, 2009) – Ronn Motor Company (PINKSHEETS: RNNM) announced today that results are now available for the H2GO system over-road field trial conducted by RJ Pipkin Company, LTD, a large truck fleet owner/operator based in West Texas.

The H2GO real-time hydrogen injection system was installed on Pipkin's fleet of large trucks, specifically a 2008 Cummins turbo diesel powered Peterbuilt. Various data points, including information obtained from real-time emissions monitoring, were recorded with the H2GO system and then compared to baseline data points recorded last month prior to the H2GO installation.

Results for this over-road field trial indicated a significant 32% CO2 reduction as well as an equally remarkable 41% reduction in NOx. A reduction in CO2 emissions is directly correlated to a reduction in fuel consumption / mileage improvement. The actual data and graphs will be posted on the website within the next few days.

Damon Kuhn, Ronn Motor Company COO, stated, "The results achieved from this H2GO field trial are right in line with our expectations based on months and months of extensive research, development and dyno testing. These impressive numbers should remain consistent through the remaining over-road field trials. We expect RJ Pipkin Company to begin retrofiting its fleet as soon as Frigette Energy Systems finalizes the production tooling."

Large trucks, as those operated by RJ Pipkin, are the backbone of the shipping and commercial industries in the United States. These large fleet trucks average a mere 6 miles per gallon nationally.

October 26, 2009

Frigette Energy Systems Receives Initial Purchase Order From RJ Pipkin Company, Ltd. for Ronn Motors' H2GO(TM) Systems

Confirms Impressive 32% CO2 Reduction, Fuel Economy Improvement and a 41% Drop in NOx
AUSTIN, TX — (Marketwire) — 10/26/09 — Ronn Motor Company (PINKSHEETS: RNNM) announced today that it has received one of the first orders for its H2GO(TM) systems from RJ Pipkin Company, Ltd., a large truck fleet owner/operator based in West Texas.

With Frigette beginning limited H2GO(TM) production, and with thousands of miles of over-road testing and field trials completed, analyzed, confirmed and verified on Pipkin's big-rig trucks, specifically on 2008 Cummins turbo diesel powered Peterbuilts, RJ Pipkin Company, Ltd. has committed (signed purchase order) to begin the retrofit to H2GO(TM) systems on their big-rig fleet trucks.
. . .

Ronn Motors CEO, Ronn Maxwell, commented, "Large big-rig trucks are the backbone of the shipping and commercial industries in the United States. These large fleet trucks average a mere 6 miles per gallon nationally. With replicable mileage improvement results, such as those achieved by RJ Pipkin, H2GO(TM) can improve fuel efficiency for all big-rig fleet owners/operators, as well as provide a positive impact on the environment through significant reductions in noxious emissions."
. . .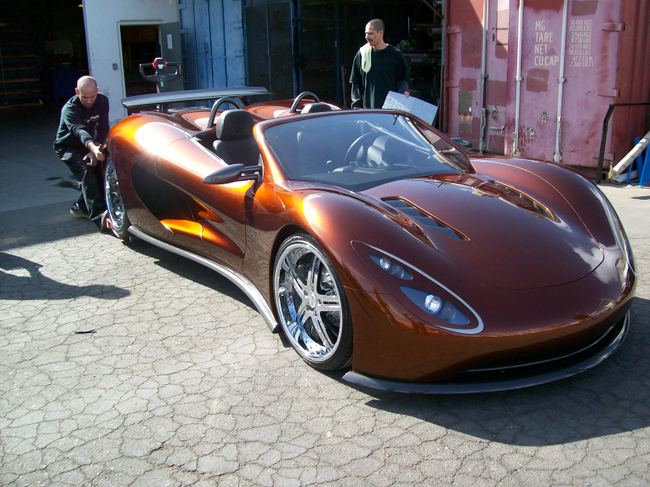 ---
Tuesday, 30 June 2009 11:23
AUSTIN, TX–Ronn Motor Company, Inc. (RMC) (PINKSHEETS: RNNM) today clarified and expanded upon the H2GO computerized test data for Ford engines. Detailed results can be viewed on Ronn Motors' website at http://www.ronnmotors.com/h2go.
H2GO Real Time Hydrogen Injection System
The H2GO system is the first complete package in a series of green technologies that RMC is building for the future. It is a bridge solution which can be implemented economically on any internal combustion engine and it can be implemented today.
H2GO provides an immediate solution for the global transportation industry in its quest to greatly reduce greenhouse gas emissions. As well, in an era of higher gasoline prices, the H2GO technology will provide consumers with an immediate and substantial fuel cost savings.
H2GO was designed, developed and tested on Ronn Motor Company's own finely built, eco-exotic supercar, the Scorpion, as an effective means to deliver, market and showcase H2GO, as well as prove the technology.
H2GO is designed to be easily and quickly be installed on any vehicle, from the largest turbo diesel powered truck to the typical gasoline powered family vehicle and high performance sports car.
H2GO creates hydrogen as a vehicle is driven on the road and does not use any on-board high pressure hydrogen storage tank.
Ronn Motors CEO, Ron Maxwell, commented, "We have completed exhaustive research, extensive testing and retesting, dedicating thousands of man hours in our quest for the ultimate solution. During this time, we have established that our proprietary electronics for the H2GO system can be easily tuned to attain very impressive and significant fuel mileage improvements. However, the most significant fuel savings come at a cost, and that cost is a major sacrifice of emissions reduction. As such, we have made a conscious decision to tune the electronics, such that our H2GO system delivers a reasonable balance between emission reduction and improved fuel economy."
---
March 24, 2009
Breaking News Release: Ronn Motor Company to Begin Field Training With Select AAMCO Dealers for the Installation of the Proprietary H2GO(TM) Hydrogen Injection System

Ronn Motor Company, Inc. announced today it will begin training in April 2009 for installation procedures for its proprietary H2GO(TM) hydrogen injection system at select AAMCO transmission locations in the Houston, Austin, Ft. Worth, New Orleans and Phoenix areas. Ronn Motors will be working closely with Doug Watkins, owner of four Houston franchises, and other AAMCO owners and association members. Together, they will finalize installation procedures and packaging for its real-time H2GO(TM) hydrogen injection system.

Ronn Maxwell, CEO of Ronn Motors, stated, "This will initiate a rapid roll out of our H2GO(TM) system across the nation through Frigette Energy System's massive distribution network. We view this as the launching pad for H2GO(TM) to transcend the U.S., ultimately becoming a consumer must-have."

Doug Watkins, Owner of Drive Train Services Inc., a major franchisor of AAMCO Transmissions, commented, "AAMCO Transmissions currently has 915 locations nationwide with plans to open an additional 60 centers this year. While I cannot commit all 915 locations to installation, as we are individually owned and operated, I feel confident that working through the Owners Association, AAMCO could be one of the top performers in sales and installation for the H2GO(TM)systems."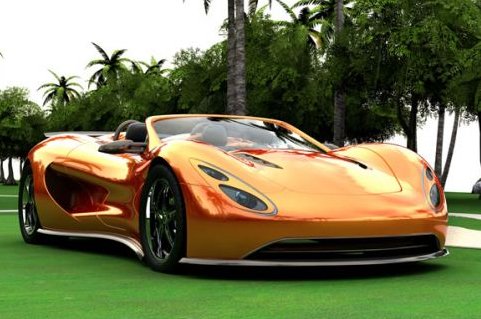 March 17, 2009
Latest News Release: Ronn Motors and Frigette Enter Into Exclusive Global Manufacturing and Distribution Agreement
Latest Deal Emboldens Sales Projection Estimates of 1 Million Units Over Three Year Term
Ronn Motor Company, Inc. announced that the Company has recently signed an Agreement with Frigette for the manufacturing and distribution of RMC's proprietary H2GO(TM) Real-Time Hydrogen Injection System. The Agreement was formally signed during the MACS convention held recently in Dallas, Tx.
Under the terms of the agreement, RMC would receive a royalty for each device sold through Frigette. The Ronn Motor Company business plan projects 1,000,000 units sold in the U.S. market alone over the next three years, reflecting 1/2 of one percent penetration among domestic vehicles. These sales could potentially yield over $100,000,000 in top-line revenue for Ronn Motors.
Frigette is the largest aftermarket supplier of automotive a/c systems, a/c parts, including many Original Equipment vehicle manufacturers such as General Motors, Ford, Honda, Isuzu, Jaguar, Mazda, Nissan, and Subaru, and has been awarded the coveted "Q1 Supplier Award" by Ford Motor Company and the "First Team Supplier Award" by Nissan Motors of America. They also supply products to thirty-nine (39) OEM Recreational Vehicle manufacturers. Frigette quality control standards have been approved by Chrysler Motors, Ford Motor Company, General Motors, Honda, Hyundai, Isuzu, Jaguar, Mazda, Nissan, Saturn, Subaru, GAZ, VAZ, and Volvo.
---
June 2009 – Excerpt of Joe Vitale interview by Drex Earle, Editor-in-Chief, Austin Fit Magazine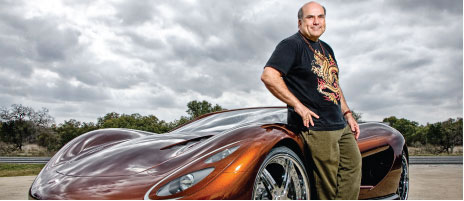 Joe Vitale Has Green on His Mind
Best-selling author, motivational speaker, mass marketer and the mind beyond the "Law of Attraction," Dr. Joe Vitale is a man who lives big, bold and without regrets. He's also one of the most environmentally-conscious people you'll ever meet. Once homeless, Vitale is now a well-known entrepreneur who travels the world teaching people how to attract love, relationships and even money into their own lives. We could all use a little more "green" in our lives these days, and Vitale may just have the secret to finding it.
The Scorpion HX
Quite possibly the world's "greenest" supercar, the Scorpion is an exotic hotrod redefined. Boasting 650 horsepower, top speeds approaching 200 miles per hour and a 0 to 60 time that rivals most motorcycles, it still manages to get 40 mpg with virtually zero emissions.
Joe Vitale has purchased the Limited Edition Scorpion HX
QUESTION & ANSWER:
So you and the Scorpion are both pretty environmentally-conscious. How exactly did you find out about this exotic "green" supercar?
Actually, it was in the Dupont Registry. I opened up a two-page spread about this hydrogen car. I called up the manufacturer, Ronn Motors, and found out they were located in Marble Falls, which was only 40 minutes away from my house in Wimberley. Of course I wanted to know how the car worked and how exactly they get the hydrogen. My fear was having to find hydrogen stations – there's none in Texas that I'm aware of. The folks at Ronn Motors said, "No, we invented this system and it's onboard."
Basically, you put water in a (less than a gallon) tank, and it makes hydrogen as soon as you start the car. I drove down to meet them, and before I left I knew I wanted the first car. I became an investor, stockholder and I promote it every time I get a chance.
With this car, it's obviously a marriage of a lot of things. For you, what's the most compelling piece? Is it the eco-friendly aspect or the fact that it's a super sports car?
Well frankly, it's both. This truly is an environmentally-friendly super hotrod and one of the only ones on the planet. When I was at the Panoz factory (which made my Esperante), I told them, "If you make me an environmentally-friendly muscle car, I will buy it." I love the company, and I figured they would make a good car, but they never got around to it. Then I found Ronn Motors and the Scorpion. The fact is, this car is more environmentally-friendly than battery cars. First of all, you have to rape the earth to make a battery, and then sooner or later you dump that battery back into the earth. It's a very short-term, short-sighted solution.
So do you think the Scorpion represents the future of what a "green" car can be? Do you think there will be more cars emerging like this?
You're going to see more cars with this system in them. Ronn Motors has created a way to put the hydrogen system that's in the Scorpion into any car. And that's where you're going if you want to make something environmentally-friendly – take the car you already love and drop the emissions. In many ways this car is just a way to get attention for the system.
---
Mar 6, 2009
Ronn Motor Company Engages Investment Banking Firm Pepperwood Partners, Dallas, Texas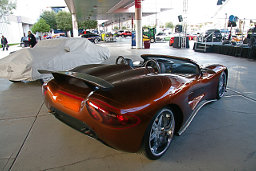 AUSTIN, TX — Mar 6, 2009 — Ronn Motor Company, Inc. (Other OTC:RNNM.PK) announced today the Company has entered into an Investment Banking Advisory Agreement with Pepperwood Partners of Dallas, Texas in order to enhance the Company's growth plans and seek a best efforts capital infusion of $25 million, for ongoing development of their hydrogen, hydrogen fuel cell, electric and alternative environmentally clean automobile systems.
Pepperwood joined Ronn Motor Company at the annual SEMA show in Las Vegas in November 2008 and also at the MACS convention at the Dallas Hilton Anatole in February 2009.
---
for another inventor of on-demand electrolysis, see Daniel D. Dingel's water-powered car