Revetec's Australian Designed & Built Engine "Beats All"
Mr. Bradley Howell-Smith invented the "Controlled Combustion Engine" (CCE)
40%+ increased fuel efficiency – road tested
Dec. 13th 2010
The X4v2 engine successfully completed verification testing at Peus Testing in Bruchsal, Germany
The X4v2 engine ran through a fuel efficiency testing program and confirmed the testing results carried out at Orbital Australia in 2008.
We now have good interest from several companies, one of which is very enthusiastic in forming a Joint Venture with our company. We have been conversing with them strongly over the last six months and we expect to travel over seas very early in 2011 to meet with the Board of Directors, Financiers and for Brad to present a technical presentation to a large number of staff in their auditorium.
PEUS-Systems specializes in sophisticated exhaust emission measurement systems. Target market is the automotive industry.

---
News: Revetec has signed a engine Development and Licensing agreement with Atalan Makine – 2010-07-17
A few months back we were contacted by Atalan Makine in Turkey. Their technical Director, Hakan Atalan was very keen to talk to us about developing a Revetec engine and a Licensing Agreement. After months of conversing, setting out a development schedule, and negotiation, Company Director Steve Valtas travelled to Turkey to meet with Hakan to finalise an agreement.
The Directors are pleased to announce that we have signed a Development and Licensing Agreement with Atalan Makine and they will immediately start to design, develop and build CNG and Diesel prototype engines for production.
Atalan Makine Company profile
The Atalan team has Product Design & Development expertise that includes Design, Analysis, Multi-body Dynamics, Virtual Prototyping & Testing, Digital Manufacturing, Product Data Management and Technical Documentation in the Aviation and Automotive fields. They also have domain expertise in Noise Vibration & Harshness, Durability and Engine Thermal Management.
Atalan Makine employs twenty five staff in design, analysis and consulting positions, including four stationed in other cities. They are involved in two separate electric car projects, and have three small European funded projects. They have access to some very wealthy industrialists (two of which were introduced to Revetec Director Steve Valtas).
Their manufacturing contacts are currently producing automotive parts for BMW, Audi, Fiat, Renault and Ford. Another manufacturing contact is producing aviation parts for Boeing, Airbus, the Turkish armed forces, Delphi, Emerson and a host of others.
All their manufacturing contact companies are willing to participate with prototyping and wish to manufacture parts for production.
---

Revetec X4v2 Germany University Testing Update – 02/02/2009
Revetec has signed agreements with a German Institution and a Chinese group which is funding a testing and development program, and upon satisfactory conclusion of the test and development program, is assured from the Chinese group that two of China's top ten car companies will jointly develop an Automotive production engine. Brad travelled to Germany at the end of September to commence the work.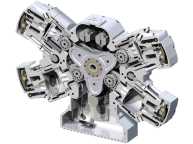 We are currently modifying the engine with the help of the University, with testing to recommence during late May, 2009. The final stage of the testing should only require a month to complete. The current testing with the University is far more detailed than previous testing, with pressure readings taken from within the engine's cylinder head, as well as multiple pressure sensor readings from within the manifolds. This data will help in the modification and optimisation of the engine design.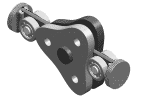 At the conclusion of this process the University will supply to Revetec Holdings Limited a report which will be utilized by the company in its discussions with a number of prospective clients to verify previous internal and independent results and to validate for commercial purposes the unique characteristics of our technology.
---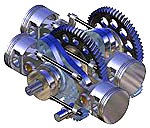 In 2006, Revetec was granted a Federal Government Commercial Ready Grant of over AUD$1 million, to develop and test Revetec's new combustion engine. Revetec has designed and built the latest engine in their Gold Coast facility, then shipped the engine to Orbital Australia in Perth for Independent testing.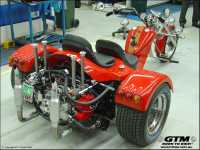 During testing, the engine achieved a repeatable Brake Specific Fuel Consumption (BSFC) figure of 212g/(kW-h) or 38.6% efficiency, best figure achieved being 207g/(kW-h) or 39.5% efficiency. This figure is outstanding as the Toyota Prius Hybrid has an BSFC figure of 236g/(kW-h) or 34.7% efficiency. The recent testing figures were produced using limited top end technology, and is a stand alone power-plant. [conventional ICE's get about 15%. This is more than double the efficiency.]
Revetec's Chairman Mr Brad Howard-Smith stated that their engine can be designed as a diesel, as well as all other types of fuel, used in reciprocating internal combustion engines such as Bio-diesel, Ethanol, CNG, LPG and Hydrogen. "A diesel version of the Revetec engine will further increase our engine's efficiency" he said.
In recent road tests of Revetec's X4 engine in a vehicle, it was estimated that the fuel consumption was reduced by over 40% from the original vehicle's engine. The engine also produced far better performance and acceleration than the vehicle's original engine. [It is recognized that at the same performance level, the improvement would be 50%+, see headline below]
Last week Prime Minister Kevin Rudd announced a generous AUD$35 million grant to Toyota for the building of an electric petrol Hybrid vehicle in Victoria (matched equally from the Brumby Government in Melbourne). The funding will be sourced from the Government's AUD$500 million Green Car Fund, which is suppose to be about generating innovation, despite the fact Toyota's Hybrid technology is already proven and in use.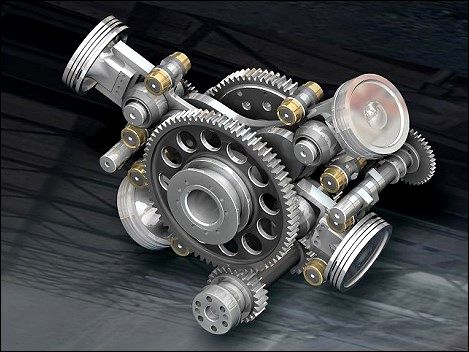 Revetec's Chairman Brad Howell-Smith stated that the new testing figures have proven that the engine design is the most efficient in the World. "We are really happy with the latest test figures, although they can be vastly improved upon by utilising the latest automotive top end technology" he said.
Revetec is aware of many automotive manufacturers who are currently evaluating the latest Independent testing report. "The government should include Revetec as part of its Green Technology funding policy. The problem is getting the right department or Ministers, and making them aware of our technology" he said.
"A perfect scenario would be for the Australian Government to help support and enlist the support of the other car manufacturers for a Revetec automotive project in the way of financial assistance from the Green Car Fund", Mr. Howell-Smith said. "If we were successful in bringing a Revetec automotive engine to market, motorists globally will benefit from the technology. This will help reduce the impact of rising fuel prices, and help reduce greenhouse emissions".
---
Revetec Controlled Combustion Engine:
50% less fuel, 100% power
July 1st, 2008 By Ovidiu, The Green Optimistic.

I always said that the future of energy is hydrogen/electric-based, with the Sun power playing an important role in the whole business. On the other hand, it also seems that many companies try to do their best in providing alternative solutions to our problems, based on the same old problems, and that is the fossil fuel. Anyway, the engine solutions they develop are very good and economic, but it's like trying to quit smoking gradually (anyone who tried knows you can't do that).

Still, this innovation is a good thing for short-term, until other "fueling" methods are discovered for our cars. It were better if this engine was invented several decades ago… we would not have been this close to the edge. [There have been many inventions, many more dramatic improvements than this. Perhaps now there may be enough public outcry to finally overcome the power of the status quo's "vested interests"]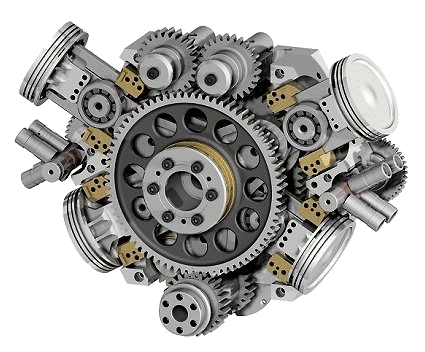 The Revetec cam-drive engine uses a pair of counter-rotating scissor cams instead of a crankshaft. The result is three times more torque than a conventional engine (example: 85hp/250nm) (20% more acceleration), and an overall increased engine efficiency of 30% to 50%.
the "Controlled Combustion Engine" (CCE) is an internal combustion engine that is lighter, cleaner and more powerful than equivalent conventional engines, and cheaper to manufacture, due to fewer components.
High torque is achieved at low rpm's and is available longer with increased power/torque ratios.
The X4v2 has a huge amount of torque over a much larger range of rpm than a conventional internal combustion engine. According to them, a you could see a 30% reduction in fuel consumption and a 30% reduction in emissions if you use the full acceleration power of the X4v2 all the time. This would provide a 20% increase in acceleration capabilities.
---
The Bourke Engine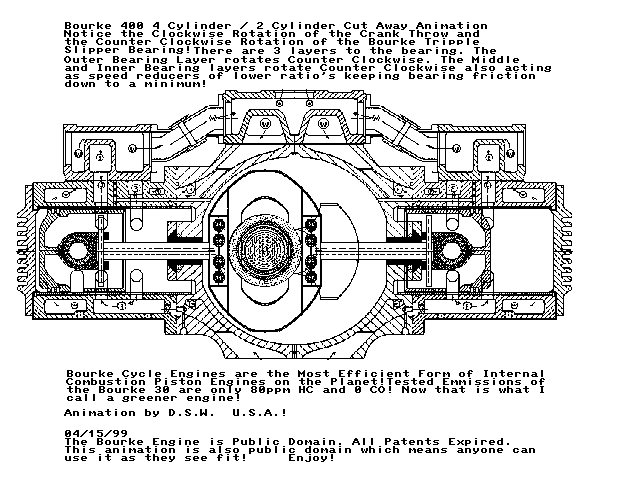 Built in 1954; 38 pounds, 30 cubic inches, 35 hp or more at 5,000 RPM, 76 hp at 10,000 rpm; successfully tested up to 20,000 rpm; Estimated up to 5 HP per cubic inch with Compression ratio up to 20:1; Fuel air ratio: 30:1 to 50:1
---